July 2019.
ACCOMODATION
Sherwood Hotel – would highly recommend staying there!! Great vibes, and a clear conscious effort to produce a hotel with a low environmental footprint.
Upcycled fixtures, fittings and furnishings, completely solar powered, local products and produce, composting, garden patch growing food for restaurant, with a motto Be Here Now… need I say more?
Yoga at the Sherwood. Teacher was fabulous. Massage at the Sherwood. Very relaxing.
Food: $35 full buffet breakfast, make your own juice.
Once a week (Thursday's) they have roast night. The al a carte menu was so tasty! The carrots were life changing- buttery and smooth, the whipped potato so creamy. The Tania cheese toasty so delish! Grow a lot of their produce on site.
Their cocktail list was unusual but yum! All spirits at the bar were made in NZ.
Pale Ale recommendation –Hallertau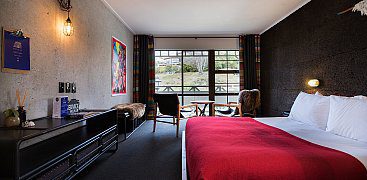 FOOD
The Cow – Italian. (Very cosy and smells great.)
Flame – good for carnivores with huge appetites. Salmon was yum. Bee bloody knees Cocktail was yum. The plate for one could have been shared between two. So. Much. Meat. Best garlic bread/loaf of the trip due to the herb cheese ratio
Winnies– Italian. Busy and big. Garlic bread/loaf was near perfect. Margherita cheese was too plasticy.
The London– Italian. If you like thin base pizza this is the spot. Margherita pizza paired with Granny Smith cocktail went down a treat! Had potential to create a dance floor. Very loud music.
The Fat Lamb. – great service, best soup of the trip, smooth and creamy pumpkin with ample bread.
Cookie Time. – Nutella shakes are way too OTT! The mini ice cream sandwich hit he spot and was more than enough sugar.
Remarkables Sweet Shop – for all your fudge dreams!
Fergburger – I had a morning glory with out the bacon which was better than the veggie falafel one. Apparently the classic was pretty good, but the bakery next door sold pies and the Cheese and Ferg and the Ferg pie were rated pretty highly among the meat eaters of the crew.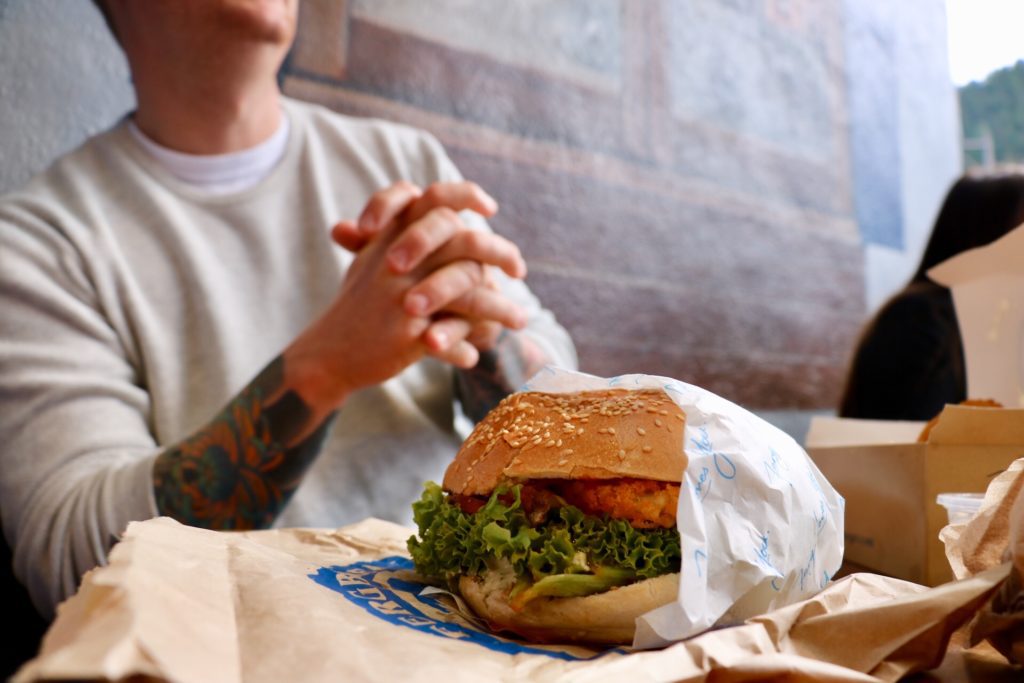 ACTIVITIES
Onsen Queenstown. Private hotpools. You need to book in months in ahead to get in. Was really relaxing. They're a short drive out of town. We paid for a food drinks package and the boysenberry ice cream was so yum!! We went on sunset and it was so lovely watching the bright stars from the hot tub.
Disc Golf was THE BEST, played in the park next to the lake in town. Would recommend going to the bottle shop for supplies prior. Great for practicing taking epic portraits and landscapes with my DSLR
Queenstown Gondola – Went up the gondola and did three luge runs. Fun and a fabulous view! There's a large gift store up top.
Glenorchy Air- who we flew with for our scenic flight to the Milford sound and we did the cruise and flew home. Was brilliant! Incredible views, everyone gets a big window seat on the tiny plane. The cruise along Milford sound was magic. So relaxing and picturesque, we cruised right up to a glacier waterfall.
SKIING/SNOWBOARDING:
Coronet Peak was icy and a No go!
Remarkables was great with an awesome park, but busy with people! Would recommend the hike at top of shadow basin (apparently you can ski/board down to car park four from the catwalk at the top of shadow basin chairlift, you could park in car park four and finish your day with that run.)
Cadrona– for the drive from Queenstown we would have been better just doing another day at remarkables, but it was fun doing different runs.
Treble Cone- was closed when we were there.
SHOPPING: clothing
Recycle Boutique– a very cool secondhand designer boutique on the end of beach street in town. Lots of 80s style northface jackets and adidas style puffers. Plenty of big brand labels for great prices.
Walk in Wardrobe – a real mix bag of second hand shopping. Found some gems amongst the racks!
Salvation Army next to KFC in Queenstown had a small amount of books to choose from if you needed a novel.
OTHER:
If we had another day we would have liked to have ridden the old steam boat over the lake to a sheep station called Walter Peak. Apparently the buffet there is unbeatable. They do live sheep shearing demos during the day.
Shot Over Jet is really cool also!