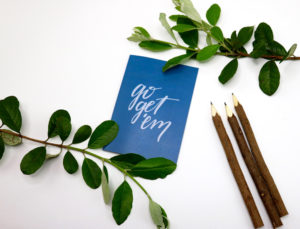 CJDSNG | Creutzfeldt-Jakob disease Support Group Network.
Since December 2017 we have raised $331 for CJD research through selling our Go Get 'em card + selling plants.
CJD is a rare brain disease which affects 1-2 individuals per million each year. The Rosie Lou sisters lost their darling Dad to CJD in 2017. This devastating disease turned our whole world upside down, with only a matter of a few short months between the onset of symptoms and his passing.
Our loving Dad spent his life helping others in every way he could, so we want to continue his legacy by helping eradicate this disease. There is currently no treatment or cure for CJD, so we have committed to raising awareness and donating funds directly to research so a cure can be found and no-one else has to go through what our beautiful Dad and our family have.
As our greeting card range grows we will continue to release cards with Dad's common words of encouragement. We currently have one which says "Go get 'em." Friends and family have purchased this card to give to others and also to use as a print framing it for words of encouragement at home. 100% of profit from the card will go towards CJD research.
We also want our love for plants to help others. With $5 from every plant sold (at markets,) also going towards CJD research.
Donate online + find more information: www.cjdsupport.org.au
---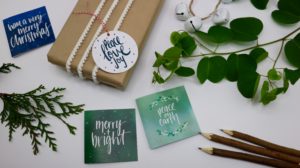 Since Christmas 2017 we have raised $678 for Project Kindy through our Christmas Cards.
Recent years of harsh droughts and destructive floods have worsened the extreme poverty suffered by families in Malawi and children are amongst the most vulnerable, especially in rural areas.
Project Kindy fundraises in Australia to support locally run kindergartens in rural Malawi providing vital, immediate food security for vulnerable children and improves their 'school readiness', raising long term educational and living standard outcomes.
By supporting Project Kindy you can be assured that:
100% of donations directly reach the grassroots level funding the care of children in need with daily nutritious lunches + early years education.
Your help will provide immediate food security and long term improvements in the educational and living standards of the children. As active leaders in the initiating and running of the kindergartens, the local villagers avoid the pitfalls of passive receivership.
Rosie Lou has committed to an ongoing connection with Project Kindy through their Charity Christmas cards.
We hope to triple our donation this year, so keep an eye out for the Project Kindy Christmas Card range each year and be sure to support this worthy cause.
Follow Project Kindy's journey on Instagram: @projectkindy
Donate online + find more information: www.projectkindy.com
---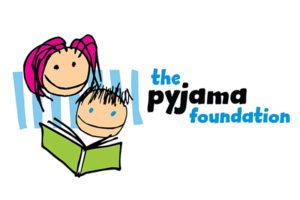 In 2018 so far Rosie Lou has donated 260 greeting cards to the Pyjama Foundation.
Helping Foster Kids achieve their dreams. The Pyjama Foundation was founded in 2004 to give children in foster care the opportunity to change the direction of their lives with learning, life skills, and confidence. Volunteers called Pyjama Angels are matched with a child in care, and spend just one hour a week focusing on learning based activities. Pyjama Angels read books aloud, play educational games, and help children with their homework. In that time, they demonstrate that this child is valued and loved.
Our Donated cards will be sent to the Pyjama Angel volunteers and to the foster children in care to be used as birthday and thank you cards.
---
Other Community Support
We are always looking to support our local community.
Early 2020 we raised money through a Rosie Lou raffle and donated $450 to the NSW RFS in aide of the bushfire relief.
We've donated our stationery to be used for prizes in fundraising campaigns for a variety of organisations including environmental group Tangaroa Blue, Girls Night In event for Cancer Research, Baby Give Back, local Kindergartens and Primary Schools – Ithaca Creek State School, Red Hill Kindy and Holy Family Child Care Centre.
---
Shop Charity Cards
Please help us support these charities by purchasing one of our charity cards.