In the spirit of avoiding Christmas gifts with plastic we're offering…. FREE Rosie Lou Christmas Gift Tags + Labels to download, add to jars and fill with delish goodies for Christmas gifts.
These Gift Tags will be available in the free section of our website, our most popular witty Christmas puns even make an appearance!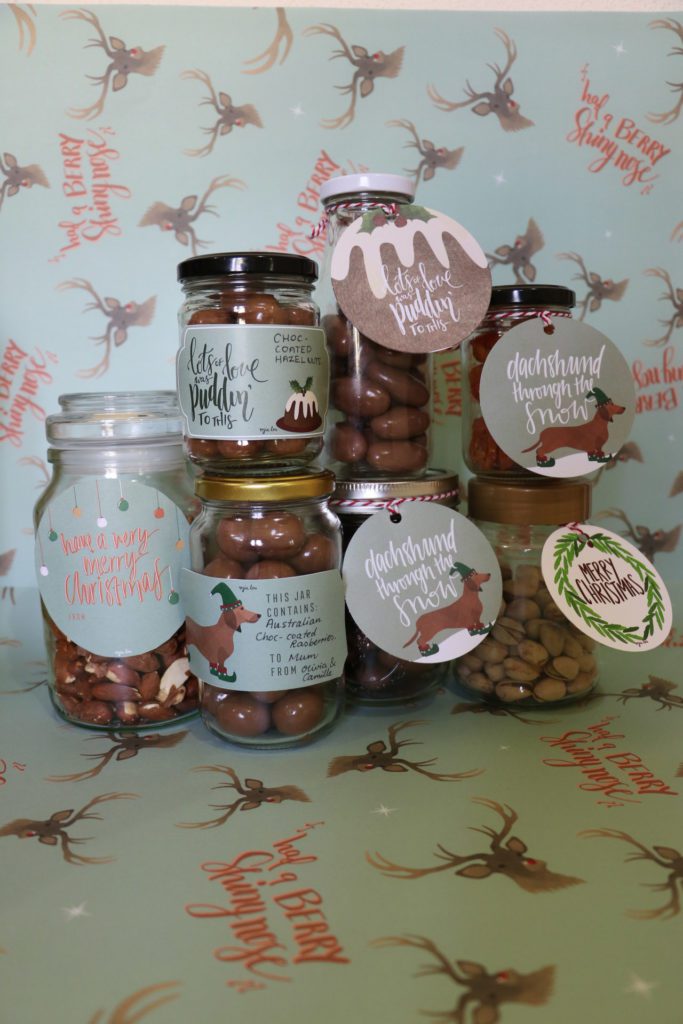 WASTE FREE GIFTING
Collect jars from your cooking or purchase from op shops.*
Clean jars thoroughly – we recommend using Eucalyptus Oil to help peel off stickers, and baking the jars in the oven for 5-10 min to remove odours and sterilise.
Add delicious goods from bulk food shop – Our Sunny Coast/ Brisbane pick is Kunara + Source Bulk Foods. We've used Australian nuts, dried fruit and chocolates but you could even go one step further and

make your

own

bliss balls/raw treats.
Print the Rosie Lou free Gift Tags at home and cut and tie/paste onto your jars.
Find a nice pen to record who it's To/From and what's inside + happy gifting!
* You could do away with the jars and wrap up home baking with brown paper, twine and a Rosie Lou Gift Tag
Make sure you send us photos of your gift tags on your waste free gifts! We would love to see!
Find us on Instagram @rosielou
The Rosie Lou sisters,
Camille + Olivia xx
Download Dash while you're at it!